Shipping Insights From Industry Experts in a Free, Virtual Event
Summer shipping is heating up. But even though volatility is down, there are signs that the warmer months may still contain some bumps in the road.
We've assembled a team of logistics leaders to bring you an in-depth look at emerging trends and to help you strengthen your supply chain with new modes, new tools and new partners.
Supply Chain Master Series: Event Details
Wednesday, June 22, 9:30 a.m. – 12:30 p.m. CDT
4 sessions
13 experts from UPS, CSCMP, Union Pacific Railroad, Lindt, COFC Logistics & Coyote
Free registration
Live Q&A or watch on demand
Supply Chain Master Series Speakers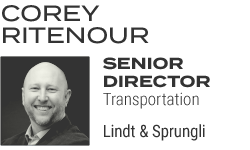 Get Your Supply Chain Ready for Q3
Tune in live on Wednesday, June 22, 9:30 a.m. – 12:30 p.m. CDT or catch it on demand.
Session Details
Q3 Freight Market Forecast: Are Rates and Capacity Actually Stabilizing?
For the first time in years, rates and capacity appear to be settling back into a more manageable state. But as the market gears up for a busy summer shipping season, is this a return to normal or the eye of the storm?
And what role will inflation, rising diesel prices and a looming recession play in the market in the coming months? Get insights from industry experts on what the summer could have in store for your supply chain as we head into Q3.
Presenters:
Rick Blasgen, Advisor, CSCMP & Committee on Supply Chain Competitiveness, Secretary of Commerce

Abhishek Gupta, Marketing Director, UPS

Nick Shroeger, Chief Solutions Officer, Coyote Logistics

Corey Klujsza, VP Pricing & Procurement Strategy, Coyote Logistics
---
Are We Back on Track? 2022 Intermodal Trends
Railroad shipping — especially intermodal — was perhaps the hardest hit link in the supply chain throughout the COVID-19 pandemic. Capacity imbalances, port backlogs and equipment shortages ground complex rail and truck networks to a halt across North America.
More than two years later, is this essential shipping mode back on track? And where is it headed from here? Find out from intermodal experts how the rails are preparing for the years to come.
Presenters:
Elise Gosch, AVP Intermodal Sales, Union Pacific Railroad

Geoff Smock, Assistant Vice President, Sales & Marketing, COFC Logistics

Luke Simendinger, VP, Intermodal, Coyote Logistics

Roquita Coleman-Williams, Director, Intermodal Business Development, Coyote Logistics
---
From Data Dump to Strategic Shipping: How to Take Action on Your Supply Chain KPIs
Though logistics key performance indicators (KPIs) are an essential tool for monitoring and improving shipping operations, how do you know if yours are in-line with industry standards? And how can you use them to drive your strategy?
Learn from KPI experts how to set, monitor, communicate and leverage your supply chain data, and get a deep dive on original research that examines what hundreds of shippers and carriers really think.
Presenters:
Corey Ritenour, Senior Director – Transportation, Lindt & Sprungli
Elizabeth Goulding, Director, Operations, Coyote Logistics
Justin Thompson, VP, Customer Experience Strategy & Research, Coyote Logistics
---
End of the Road: How to Master the Last Mile
If your business survived the COVID-19 pandemic, you've seen how important final mile shipping is today. And you know that isn't going to change any time soon.
Supply chains have evolved, and it's never been more important to have a plan in place for getting products directly to customers quickly and cheaply without dropping the ball on your other deliveries. From parcel shipping to box trucks, sprinter vans and even LTL, you have options. Learn when to use each in an effective strategy.
Presenters:
Milton Magos, Country Manager, UPS Supply Chain Solutions
Colin Wright, VP, Carrier Procurement, Coyote Logistics
Register for the Supply Chain Master Series
Get your supply chain ready for Q3 on Wednesday, June 22, 9:30 a.m. – 12:30 p.m. CDT or catch it on demand.